Trixks Illustration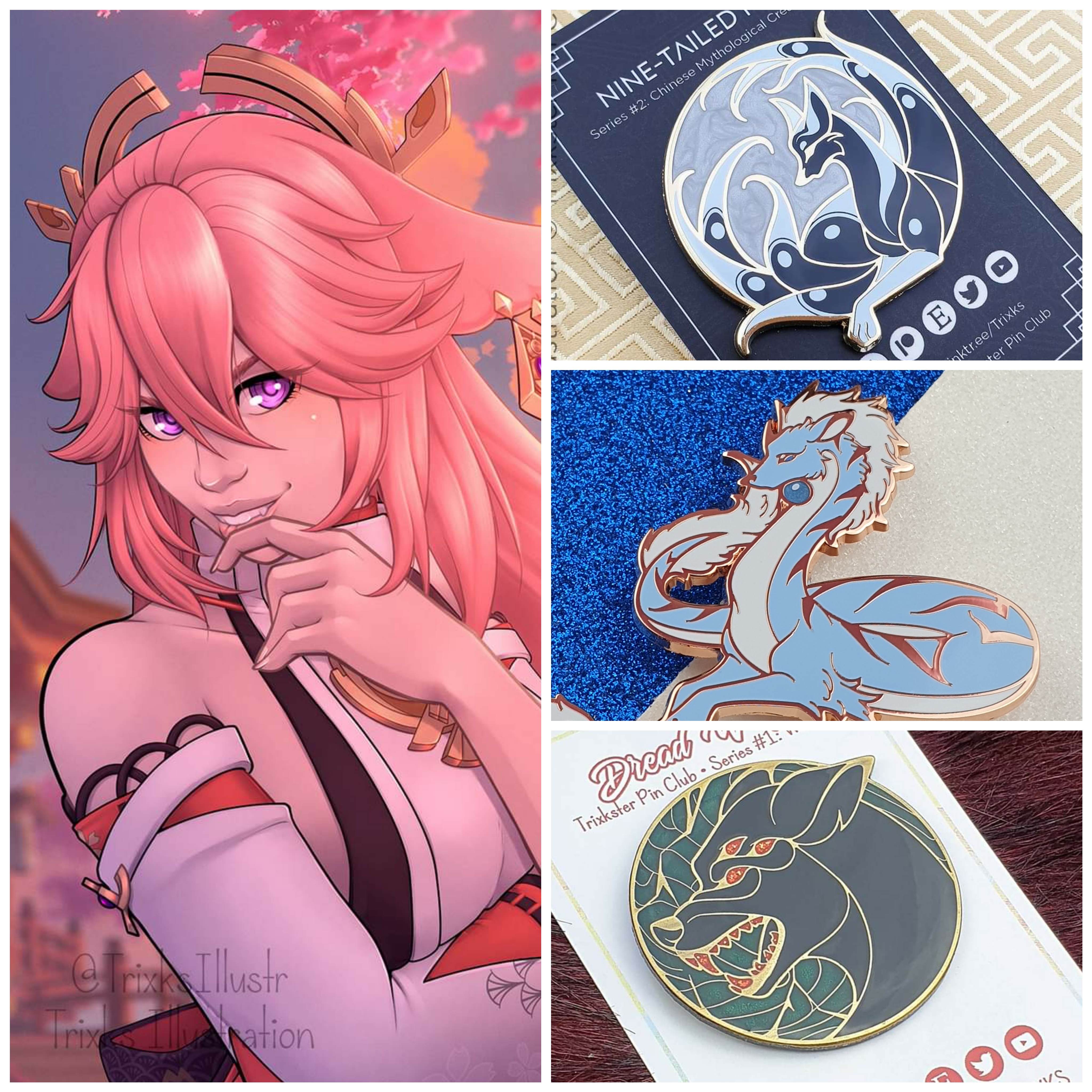 Hi I'm Trixks, Digital-Artist + Illustrator and Pin Designer behind the Trixkster Pin Club and Store.
Links
Socials
Stores
Shopify | Trixkster Pin Store
Limited edition enamel pins funded by the 'Trixkster Pin Club'. Fantasy, Fanart, Animal Pins.
Patreon | Trixkster Pin Club
Patrons can pledge to receive up to two limited edition pins every month. Have influence over upcoming designs/series as well as get first dibs and pins at wholesale cost.
Redbubble
Prints and merch available of fanart and original works.
Upcoming Events
None found.